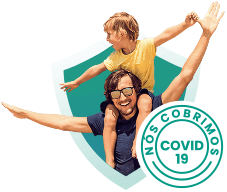 Únicos em oferecer um
Seguro de Viagem Grátis

com cobertura médica de até USD100,000!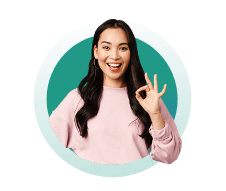 Garantimos o melhor preço do mercado!

Caso contrário te igualamos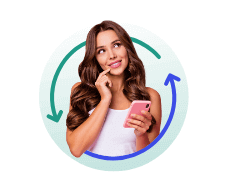 Modificações Grátis

em todas suas reservas.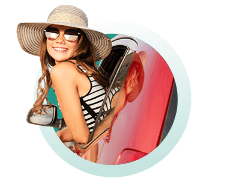 Aluguel de
carros com Quilômetros Ilimitados.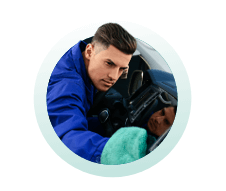 Todos os carros são
desinfectados

antes da retirada.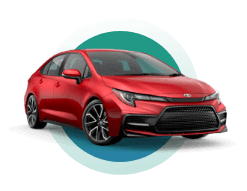 Aluguel de carros na América Latina

a mais de 10 anos.
Baseada em 3312+ reviews
Perguntas Frequentes
01
What are the rental requirements when picking up the rental?
Deposit guarantee: A deposit will be required as a guarantee at the time of pick up. The corresponding amount will be determined by the rental company and will be retained on the credit card registered at the counter.
Driver'slicense: You must provide a valid driver's license (Latin Alphabet) issued in your country of residence. If your driver's license is not in Latin Alphabet, you will be required to provide an international driver's license along with your driver's license. An international driver's license may be mandatory in some areas of the USA. Please verify this information with the corresponding entity before travelling.
Credit card: The reservation holder must have a valid credit card under his/her name. The credit card holder's name must be printed on the card and it must count with sufficient funds to cover the deposit guarantee. The following credit cards are accepted: Visa, MasterCard, Diners, American Express and/or Discover.
Minimum age: The main driver must be at least 25 years old.
Roundtrip airline and/or cruise tickets.
Valid Passport.
03
May I use a friend's or relative's credit card for the deposit guarantee?
The credit card must be under the reservation holder's name. Therefore, a friend's or relative's credit card may not be used for this purpose.
05
How can I cancel or modify my reservation?
You may cancel your reservation using the following link: Cancel my Reservation
To modify your reservation for free, please contact our Customer Service Department.
07
Are all taxes and fees included in my reservation?
Your reservation includes all taxes and fees. Please keep in mind that some taxes and fees must be paid directly at the counter.
09
What is the deposit amount required by the rental Company?
The deposit amount may vary depending on the season, itinerary, and car category. This amount will be confirmed by the rental company at the time of pick up. The reservation holder must have a valid credit card under his/her name. The credit card holder's name must be printed on the card and it must count with sufficient funds to cover the deposit guarantee.
The deposit on the credit card will be released upon the return of the car. However, the funds may take up to 15 business days before they can be reflected on the account.
11
Is it cheaper to book online or through your customer service department?
By booking through our website you will be able to enjoy the best rates and discounts available on the market.
Locação de Carros na Itália

Traveling around Europe is relatively easy, especially if there is a Europe car hire that can be booked. Millions of people choose to rent a car every single day to drive from Germany to Italy, France to Switzerland, and all of the countries in between. It provides a certain level of convenience. Don't Depend on Public Transportation One of the benefits of a Europe car hire is that there's no need to depend on public transportation. Bus routes may stop after a certain time of the evening. Airlines can be expensive and time-consuming because of going through security and waiting for planes to board. By choosing a car rental Europe is more accessible.
People can choose to go where they want, when they want. If there's the desire to go somewhere bright and early or drive through the night to reach a new destination by morning, it's entirely possible. Choose the Right Car Miles Car Rental Europe works with some of the top rental car agencies around the globe including Hertz, Alamo, Avis, and Budget. It makes it possible to find a car that meets the individual needs of the person. There are a few things to consider:
Not everyone can drive a manual shift car. If this is an issue, then it should be identified to ensure that an automatic transmission is rented. The size of the car should also be taken into consideration. This includes the number of passengers that it will hold as well as how much luggage. Some people might be traveling alone while others might have the whole family as well as several pieces of luggage per person. Economy cars, sedans, SUVs, and vans are readily available/ By choosing the right car rental Europe is easier to see. There's no need to be limited to just one city or even one country because of being able to explore without limitations. Rental Cars for Everyone Tourists and locals alike can benefit from a rental car. Tourists will use it to explore while locals may need a replacement vehicle from time to time while theirs is in the shop. Rentals can also be used as an upgrade from their day-to-day vehicle, such as wanting to drive up the Amalfi Coast in a convertible. Start exploring the rental car options in Europe today.